Step 1: Preparation
Prepare the surface you are installing your ECLIPSE LED lights to, by cleaning the surface, and letting it dry.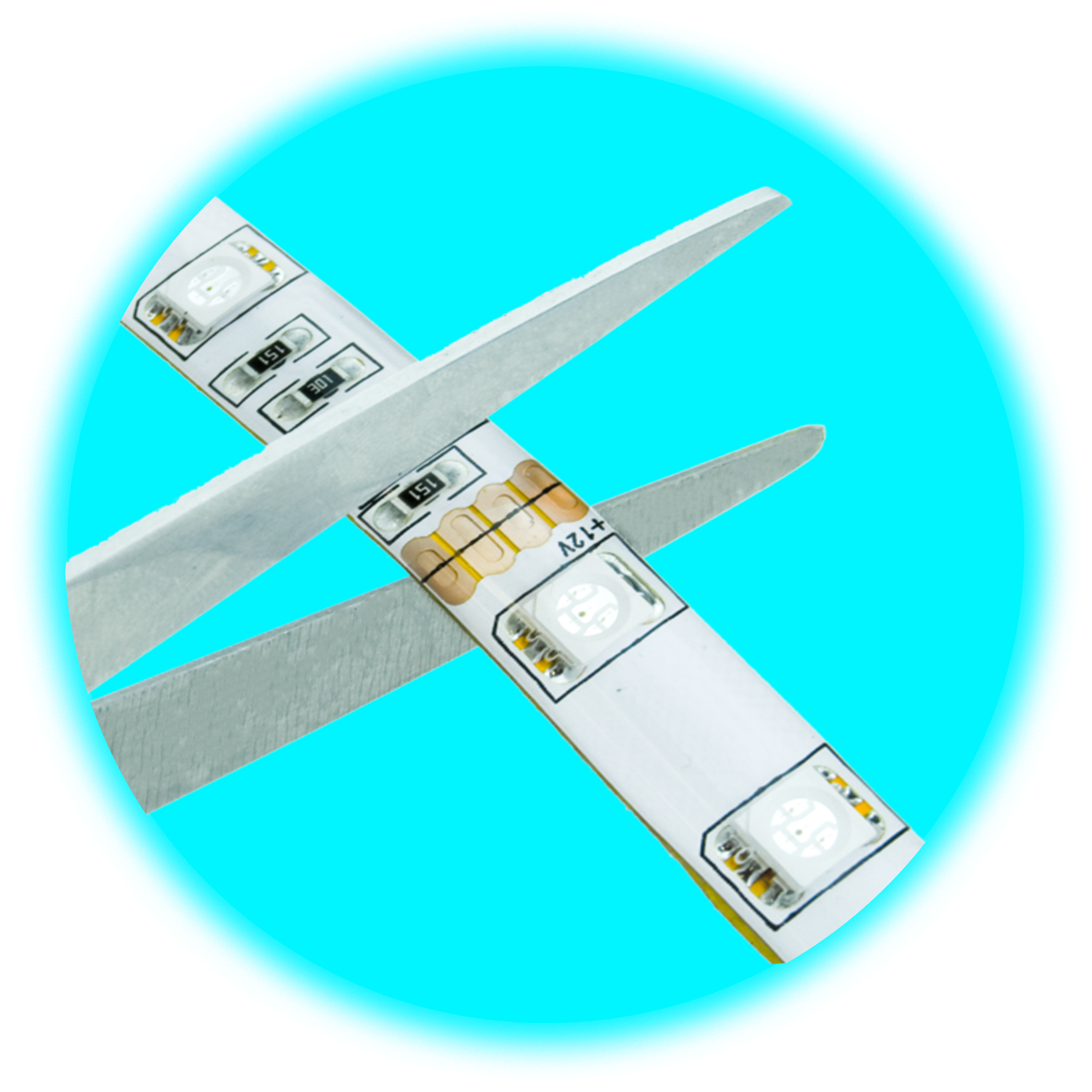 Step 2: Measure
Measure the length of the area you would like to attach your LED light strips to, take into account the location of your wall plug, and be sure that you plan accordingly.
Easily cut ECLIPSE LED strips to length with a pair of scissors, along the marked cut line if required.
Step 3: Installation
Start attaching your strip lights to the surface. Having someone else hold your strip lights will make installation much easier.
Peel off plastic adhesive cover about 2 feet (60cm) at a time to make sure the rest of the adhesive does not get contaminated by debris
You can link multiple rolls together by either attaching one to the other, or with the provided splitter.
Note:
The LED light strips can be installed indoors, outdoors and other damp locations, but they can not be submerged in water.
Keep the connection points, power supply, and wifi controller protected from the elements as they are not waterproof.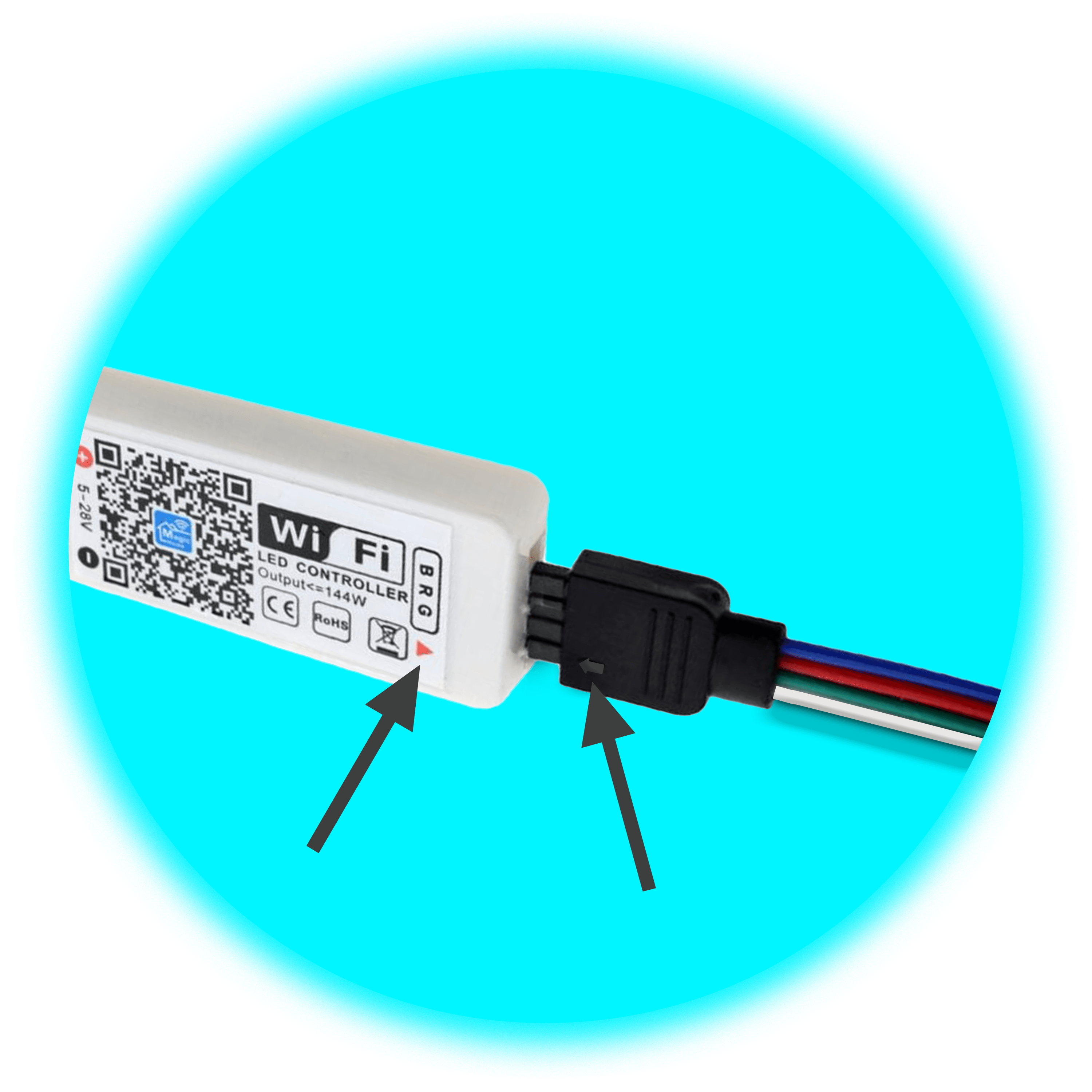 Step 4: Connect Wifi Controller
Connect the ECLIPSE LED strips to the WiFi controller, line up the arrows and push together.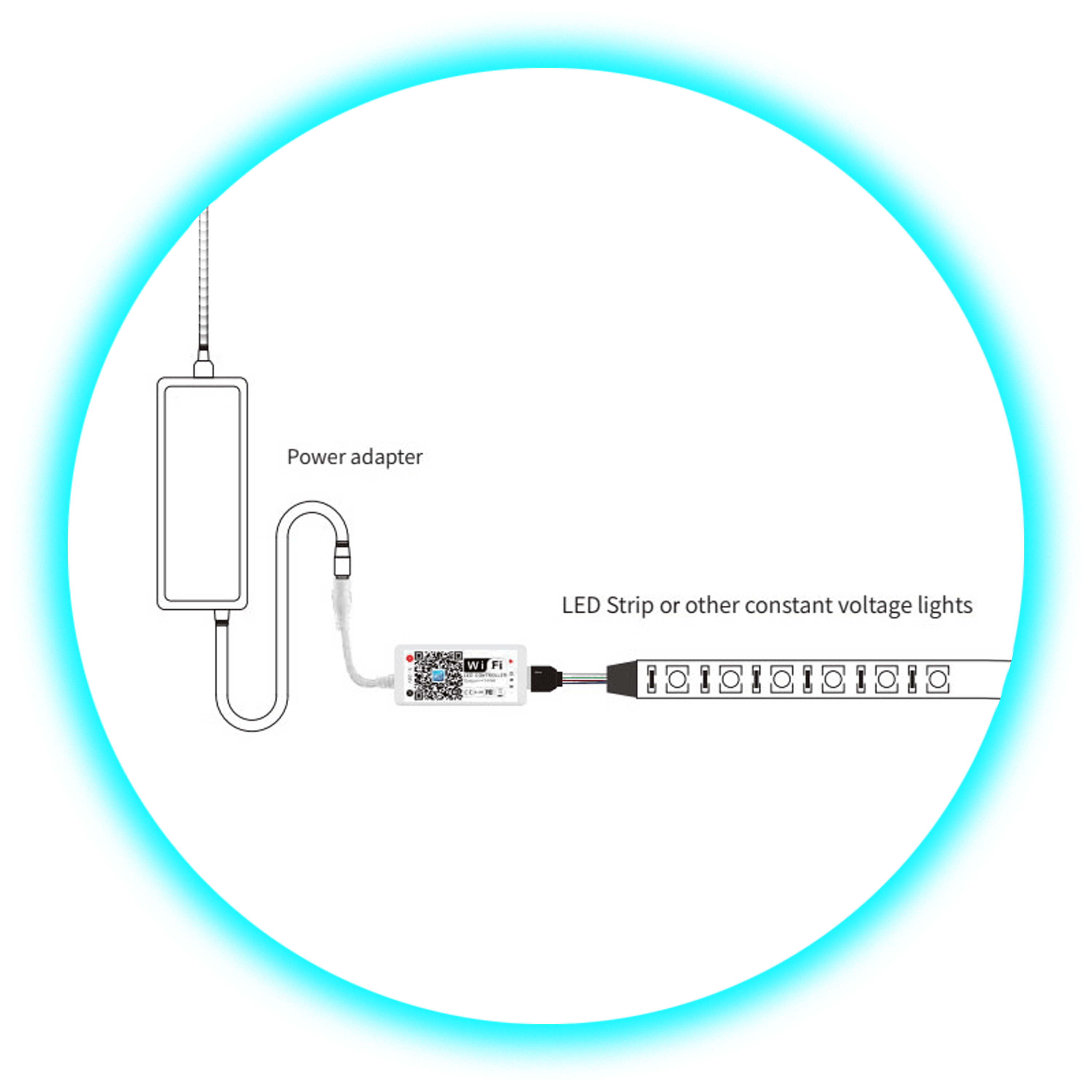 Step 5: Connect Power
Now you can join the wifi controller to the power supply, and then finally connect the power supply to the wall plug.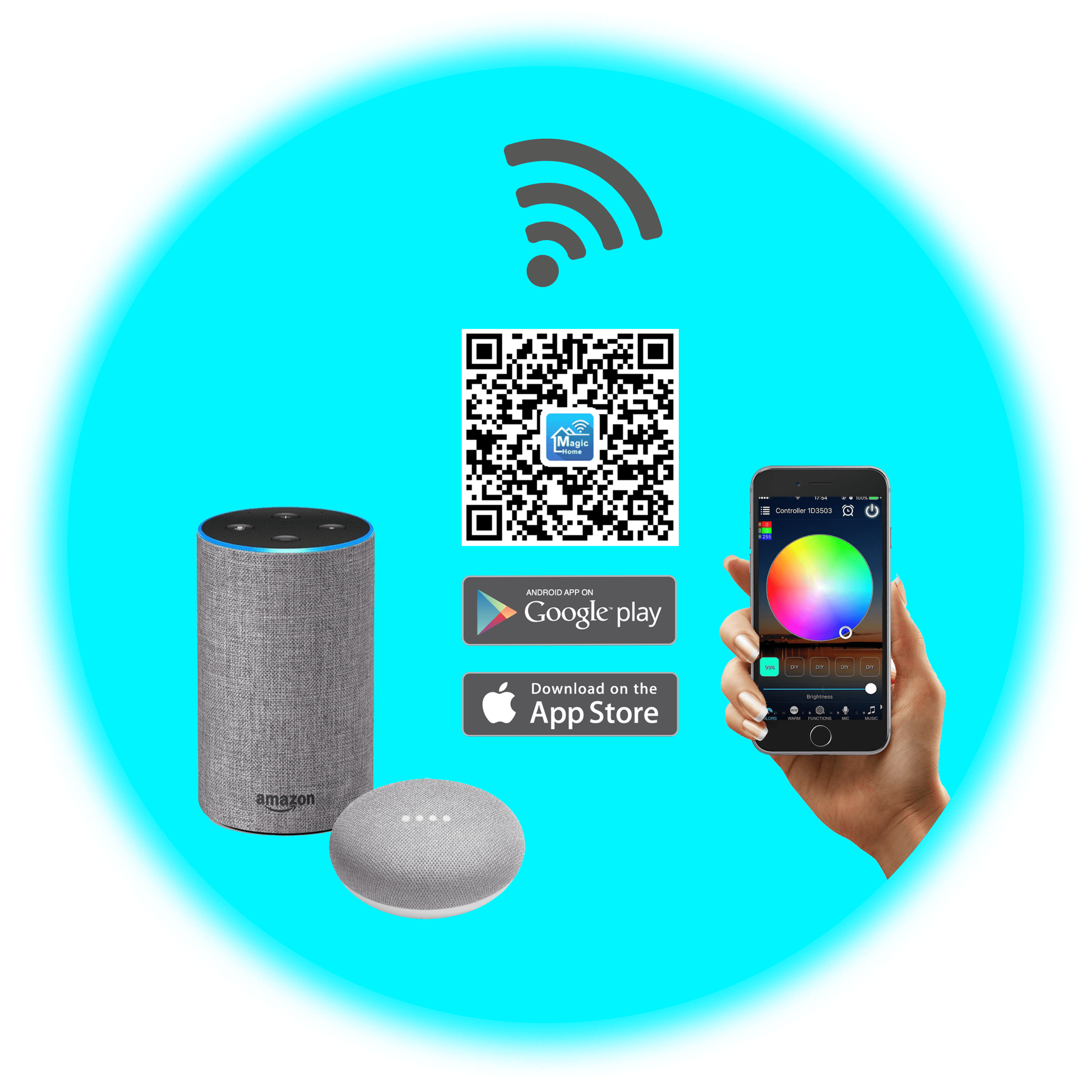 Step 6: Complete Installation
The last step to get your lights to light up your place, is to connect to your smartphone.
Download our smart app by searching "Magic Home" or by scanning the QR Code.
Once you install the app, open it up and follow the simple onscreen instructions.
If you would like to connect your ECLIPSE LED lights to your smart assistant, please add the "Magic Home" skill to your smart assistant through their corresponding apps, and it will automatically link together for hands-free voice control.
Note:
You can use the supplied IR remote (CR2025 0r CR2032 battery required) and bypass your smartphone but you will lose most of the smart features.
Connecting to a smart assistant is optional.
Detailed app instructions and support is provided within the apps Help and Support Section, or you can reach out via email at support@eclipse-led.com
Inspiration & Ideas
ECLIPSE LED™ Lights can change the entire vibe of your home.
Some of our favorite spots to install the lights are:
Under Kitchen Cabinets & Toe Kicks
Shelving & Bookshelves
Behind TVs, Computer Monitors etc.
Kitchen Island Lighting
Ceilings & Drop Ceilings
Bar Lighting
Theater Room
Under Bed Frames & Behind Headboards
Behind Mirrors, Pantings & Pictures
Feature Walls
Stair Cases
Under Furniture (sofas, desks, cabinets etc.)
Christmas Lighting
The Possibilities Are Endless So Go Ahead & Let Your Imagination Run Wild